Warrior Weekend Camp Info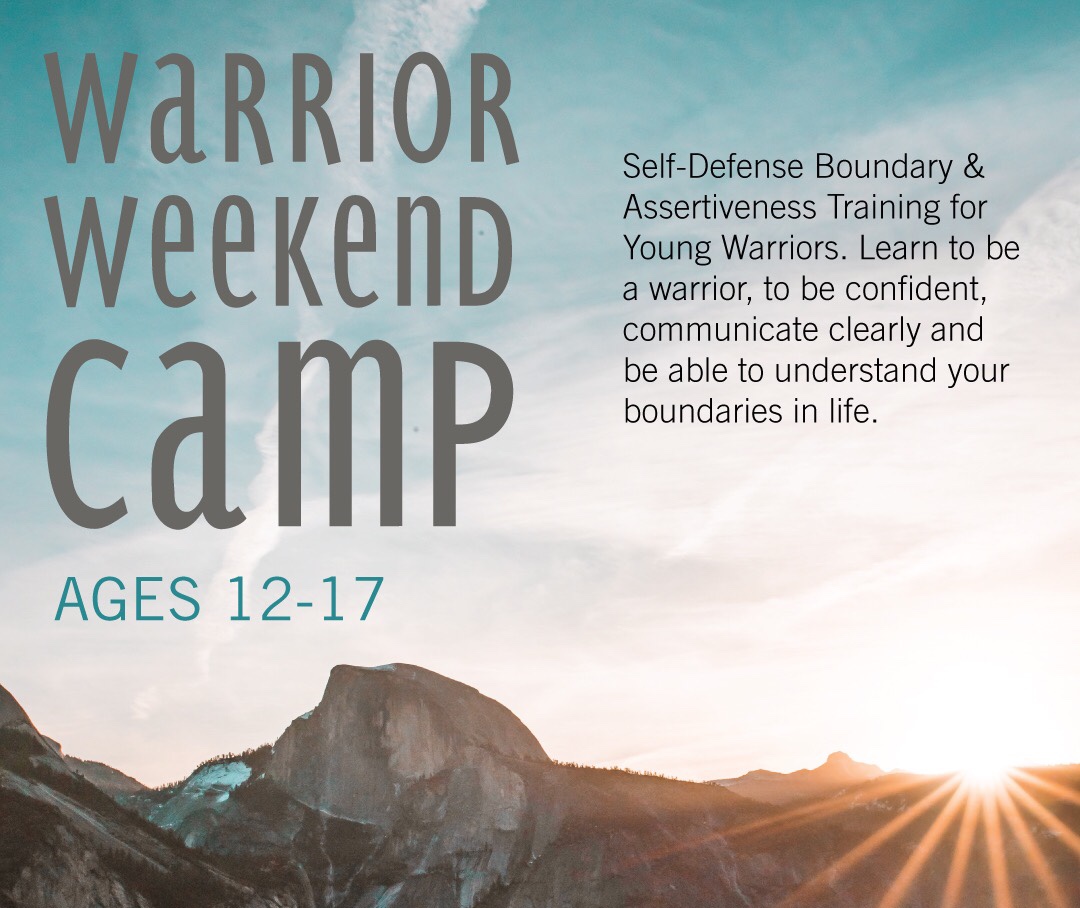 Saturday March 30 -
Sunday March 31, 2019
10am - 1pm
Two 3 hour Sessions
$375
531 E Cota St, Santa Barbara, CA 93103

What to Expect:
Morning Orientation with Parents on Saturday - 10am Sharp!

Physical, Fun Activities

Basic Self Defense Strikes on Pads

Team and Partner Drills & Games

Workbook Writing Activities

Culmination Event for Parents and Kids on Sunday

Completion of "Identifying their Inner Warrior"
Topics of Discussion:
Safety and Awareness
Self Defense through our P, V, C, method
Confidence
Respect and Boundaries
Negative Self Talk and Solutions
Other Info:
Please schedule your child to attend both days in order to benefit most from the camp. Young Warriors should wear comfortable, athletic attire and shoes. Small snack & water will be provided during camp.
Attendance at Orientation and Culmination is encouraged for Parents but not mandatory.
Please feel free to email Karina@innerwarriorproject.com for any questions.
Saturday March 30 -
Sunday March 31, 2019
10am - 1pm
Weekend Two Day Camp - $375
EARLY BIRD SPECIAL
BRING YOUR WARRIOR BUDDY FOR FREE!
Until March 11, 2019